As we all know about Chandrayaan-3 success, India's third lunar mission, was launched on July 14, 2023, from the Satish Dhawan Space Centre in Srihari Kota, India. It successfully entered lunar orbit on August 5, 2023, and made a soft landing on the Moon's south pole on August 23, 2023, at 18:04 IST


India became the fourth country in the world to successfully land a spacecraft on the Moon, after the United States, Russia, and China. It was also the first country to land a spacecraft near the Moon's south pole.


The Chandrayan 3 mission has the potential to help the economy.


It has Boosted the Space Economy: The global space economy is rapidly expanding, and India is well-positioned to capitalize on this growth. The success of Chandrayaan-3 demonstrates India's technological capabilities and strengthens its position in the global space market. This could attract more foreign investment, international collaborations, and opportunities for Indian space-tech companies.


It has created Jobs and Skill Development: The space industry is a highly skilled sector, and the growth of India's space program will create demand for a skilled workforce in various fields, including engineering, science, technology, and data analysis. This could lead to job creation and skill development opportunities, particularly for STEM graduates.


It gave an acceleration for Innovation and Technology Transfer: The technological advancements made during the Chandrayaan-3 mission can have spillover effects into other industries. The innovations in areas like robotics, communication systems, and materials science can be applied to other sectors, leading to overall technological advancement and economic growth.


It helped in Inspiring a New Generation: The success of Chandrayaan-3 can inspire a new generation of students to pursue careers in science, technology, engineering, and mathematics (STEM). This can lead to a larger pool of skilled talent, further strengthening India's position in the global knowledge economy.


Majorly it has created an opportunity of Boost to Investor Confidence: The success of Chandrayaan-3 showcases India's ability to undertake complex and ambitious space missions. This can enhance investor confidence in India's technological prowess and innovation capabilities, attracting more investments into the country's space sector and other related industries.


Also, it helped open Up New Opportunities: The Chandrayaan-3 mission could open new opportunities for India in the lunar economy, such as lunar resource exploration, space tourism, and satellite placement. These emerging sectors have the potential to generate significant economic benefits in the future.


And lastly it has been Enhancing India's Global Image: The success of Chandrayaan-3 strengthens India's reputation as a leading spacefaring nation. This can enhance India's soft power and diplomatic influence, opening up new avenues for international cooperation and partnerships.

The successful landing of Chandrayaan-3 on the Moon represents a significant milestone for India's aerospace sector. This achievement is not just a scientific triumph but also holds the potential for substantial economic gains.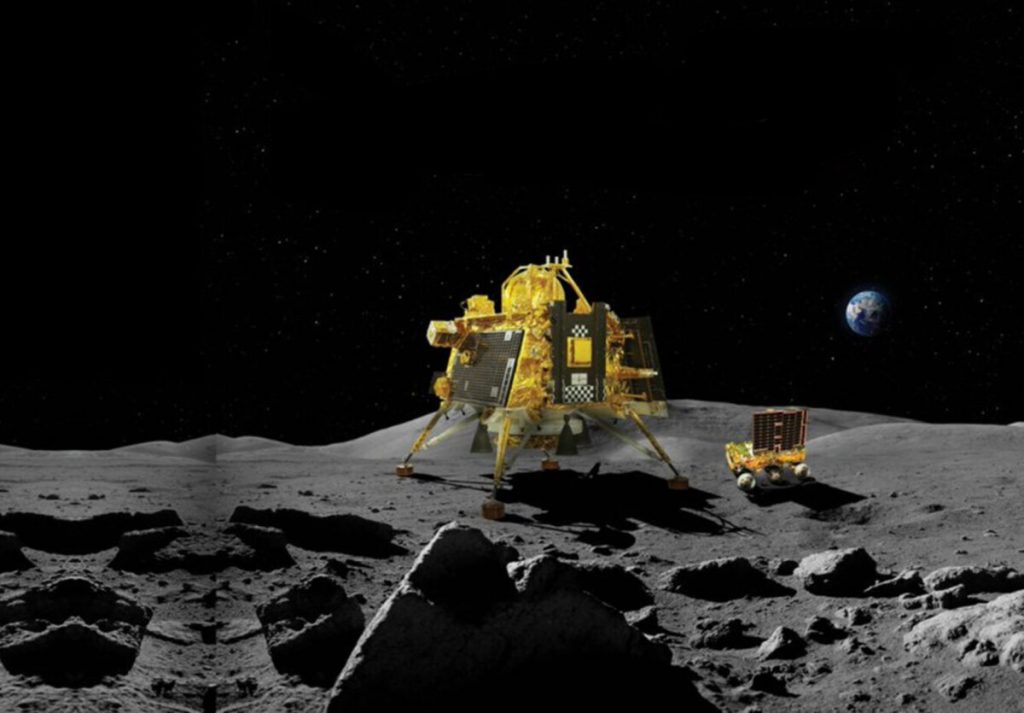 To truly grasp the economic opportunities that lie ahead, let's delve into the numbers. The global space exploration market was valued at a staggering USD 486 billion in 2022, underscoring the immense economic potential of this industry. In contrast, the Indian aerospace sector currently stands at a valuation of 10 billion. This stark contrast highlights the considerable room for growth and expansion in the Indian aerospace market.


A pertinent benchmark for assessing this potential for growth is the United States aerospace industry. This industry is home to giants like Boeing and Lockheed Martin, renowned for their extensive collaborations with NASA, spanning over a century. Their contributions encompass not only commercial aircraft, such as the Boeing 737 and 787 but also Boeing was a major contractor for the Apollo program, which landed the first humans on the Moon. It also played a significant role in the Space Shuttle program. They were involved in the development and construction of the Space Shuttle Orbiters and various other components. Additionally, these companies play a pivotal role in the space industry, engaging in satellite development and the creation of launch vehicles.



Meanwhile, in the private aerospace sector, SpaceX stands out as a leading player known for its innovative and groundbreaking technologies. Their development of the Falcon 9 and Falcon Heavy launch vehicles has revolutionized space transportation by enabling efficient satellite and spacecraft launches. SpaceX has also introduced the Dragon spacecraft, which serves as a versatile cargo and crew transporter to and from the International Space Station (ISS). This company's reputation for innovation and cost-effective launch services has cemented its position in the industry.



These interconnected factors present a unique and promising moment for India's aerospace sector. By capitalizing on this achievement and aligning with global trends, India is poised to leverage its aerospace industry's tremendous potential, making significant strides in space exploration and economic growth.



L&T supplied several crucial components – from the supply of ground and flight umbilical plates to the manufacturing and proof pressure testing of critical booster segments. Their Aerospace Manufacturing Facility fulfilled the stringent quality and timeline requirements for the production of space hardware for India's third Moon mission. The company also played a vital role in the system integration of the Launch Vehicle.


Hindustan Aeronautics also played a role in the success of the Chandrayaan-3 mission. Several components supply to National Aerospace Laboratories (NAL), provided key support for the Chandrayaan-3 mission.


Bharat Heavy Electricals has supplied its 100th battery to ISRO for the Chandrayaan 3 mission, as reported by New Indian Express in 2021. Meanwhile, the Department of Space and NewSpace India Limited signed an MoU in 2020. By October 2021, under this MoU, over 363 ISRO technologies were transferred for commercial use.


Walchandnagar Industries Ltd has been involved in manufacturing components for all the 48 launches till now, right from the first launch of PSLV-D1 in 1993


To fabricate the engine and the stage, ISRO roped in Godrej, Hyderabad-based MTAR Technologies, and Bengaluru-based Hindustan Aeronautics Limited.


Droneacharya Aerial Innovations:
Droneacharya offers drone-as-a service, multi-sensor drone surveys, data processing of drone data, drone pilot training and specialized GIS training. The stock is a good opportunity among the best aerospace stocks return on equity improving in the past two years.


This combined with other benefits like:
Diverse Products: Aerospace isn't just about planes. Companies in this sector make everything from drones to satellites, offering a wide range of investment opportunities.
Steady Money from Defense: Governments spend consistently on defense, even when the economy isn't doing great. This can help aerospace companies, especially those making military gear, stay stable.
New Travel Markets: As more people in countries like India and China start to travel, there's a bigger demand for planes and flights. This can mean more sales for aerospace companies.
Going Green: Aerospace companies are working on eco-friendly planes that pollute less. This is a new and growing area that could bring in more money.
Space is the New Frontier: Companies are now looking at space travel, satellite services, and even mining asteroids. This could be a big moneymaker in the future.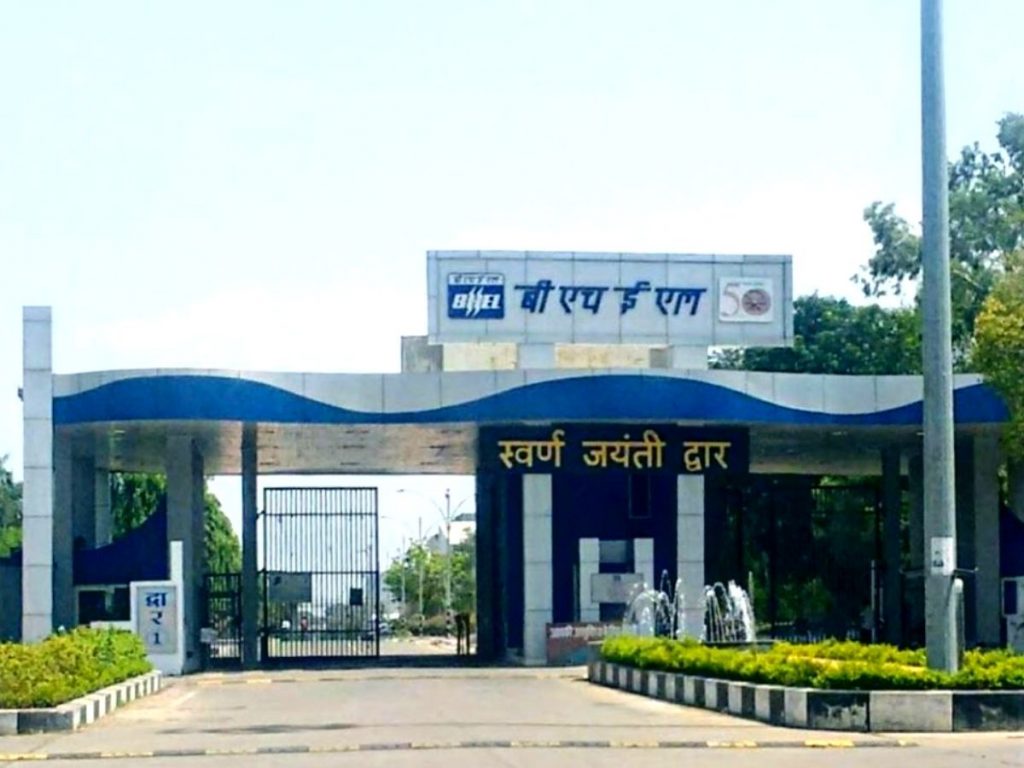 The universe has always captivated the imagination of humankind, and space exploration is the embodiment of that age-old fascination. As India positions itself as a space exploration powerhouse, it presents an unprecedented opportunity for investors to join this thrilling journey. The success of Chandrayaan-3 is a testament to India's technological prowess and ambition, signalling a bright future for the nation's aerospace industry. With the global space market on an exponential growth trajectory with a projected market size of 1,878 billion by 2032, there has never been a more opportune moment to invest in India's space sector. By aligning with India's vision, investors can not only witness a significant return on investment but also be part of a historic endeavour that propels humanity to new horizons.