Experience Exceptional Long-term Performance
With Our Acclaimed AI-powered Research
How Does Savart Work?
Follow the six simple steps to start investing.​​
1
Register
Sign-up for Savart's one or three-year plan
2
Create your Profile
Create your personal/financial profile on Savart
3
Set your Goals
Set financial goals for self and family
4
Request Advice
Request investment advice from Savart regularly, or when needed. Each piece of advice is customized to your profile.
5
Execute Advice
Execute investment advice through your favorite broker (linked with Savart)
6
Monitor your Portfolio
Monitor your portfolio on an easy-to-use dashboard. Review and act on automatic advice from Savart to re-balance your portfolio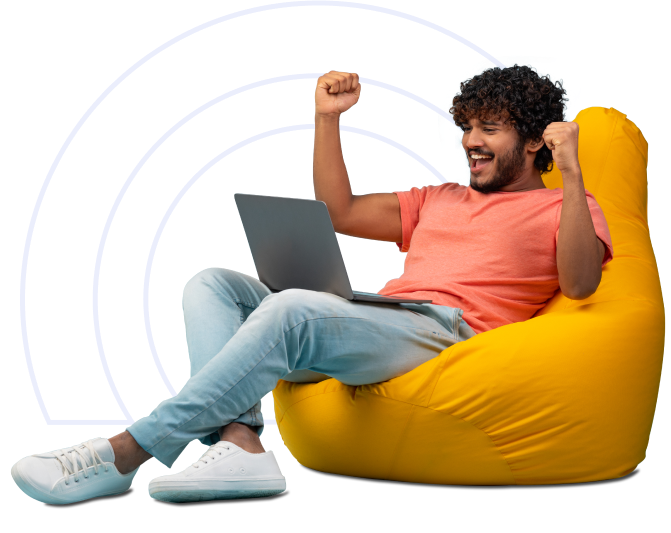 Savart in
Numbers
Clients from Countries​

33+

Assets Under Advisory

₹ 1600+ Cr

Users

165000+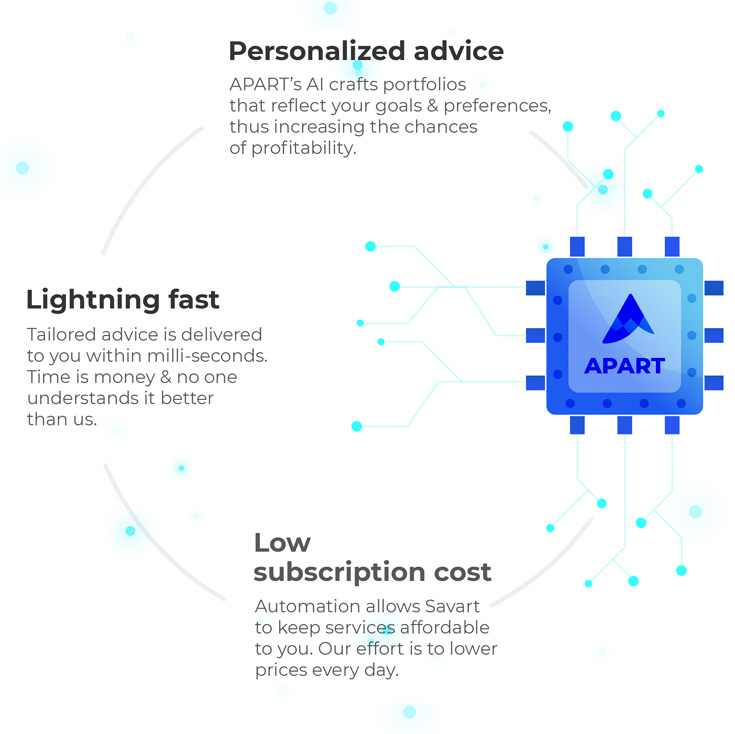 Advanced Process
Automation & Research Technology
APART AI automates research to increase investment performance.
Savart's recommendation and research activities are driven by its AI-based system called APART (Advanced Process Automation & Research Technology). APART automates not just advice but also the underlying research, making it unique among peers. A traditional Robo-advisor automates the 'advisory process' using a set of rules input directly or indirectly by a human analyst. On the contrary, APART controls the end-to-end process with its three sub-systems
Know More
.
Our Clients Speak


Kashish Suneja
Software Engineer



Rajendra Shandilya
Retired Businessman

Poorna Chandra
Software Professional

Thiyagarajan Vasu
IT Professional







Need Help? Chat with us now or call on +91 90520 12341
Request a Call Enter mobile number
▼
Our Subscription plan will help you realize your financial dreams
24 investment advices per year from our AI system
Goal-based wealth planning
Customize your investments based on personal beliefs
4 security reviews from your personal (non-Savart) portfolio
Advice on high-performance stocks, mutual funds and bonds
Ability to invest in India, USA and Canadian markets
Phone/Email/Chat support