Axis Mutual Fund Under Radar of SEBI Over Unethical Acts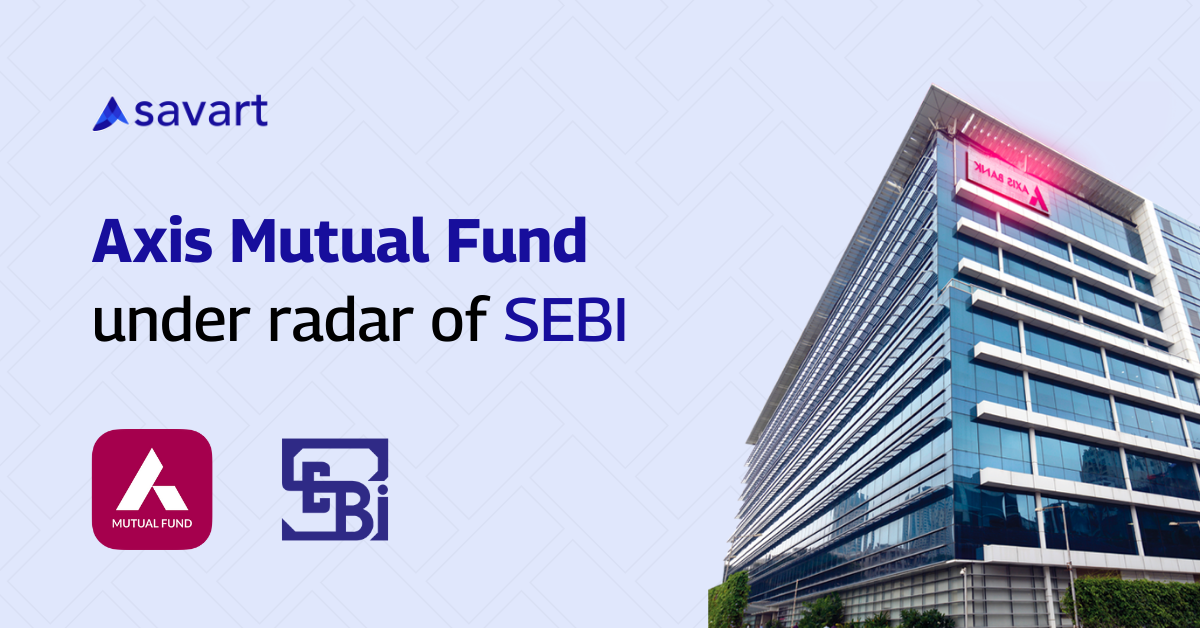 Axis Mutual Fund has suspended two of its fund managers from their roles based on allegations of unethical practices. The company has also started a suo moto investigation over the last two months with the help of external advisors to lead the investigation.
It was earlier reported that Axis Mutual Fund is under the radar of the Security Exchange Board of Indi (SEBI) on the allegations of front-running the mutual funds' trade on their personal accounts. In the later consequences, Axis Mutual Fund has briefed the Axis Bank board that it has suspended the two fund managers responsible for this.
Savart trivia: Front-running is when a fund manager and associates buy shares in their account(s) before a fund purchases the shares. Since the fund would place a large order, the price will increase. This benefits the fund manager to get an immediate gain that can be profited by selling off. This is a naturally illegal and unethical process banned by the SEBI.
The fund managers involved in the alleged front-running are Viresh Joshi and Deepak Agarwal. Joshi was the head dealer and a fund manager of 5 mutual fund schemes at Axis Mutual Fund. Deepak Agarwal was an equity research analyst and fund manager for three mutual fund schemes.
Savart's AI investment system detects forensic frauds, accounting irregularities and picks investments with high corporate governance standards. To invest in ethical, long term market leaders, reach out to Savart today and get customized investment advice delivered to you. Download our app from the Google Play Store or the Apple App Store. For a detailed explanation of using Savart, please watch the walkthrough video here.